Fruit, herbs and plant are very often used in hair care. One of them is saffron, valuable plant and broadly used in the kitchen as a spice. What is more, from this plant we extract oil that has remarkable results. It has beneficial effects on our body and hair. Check it for yourself!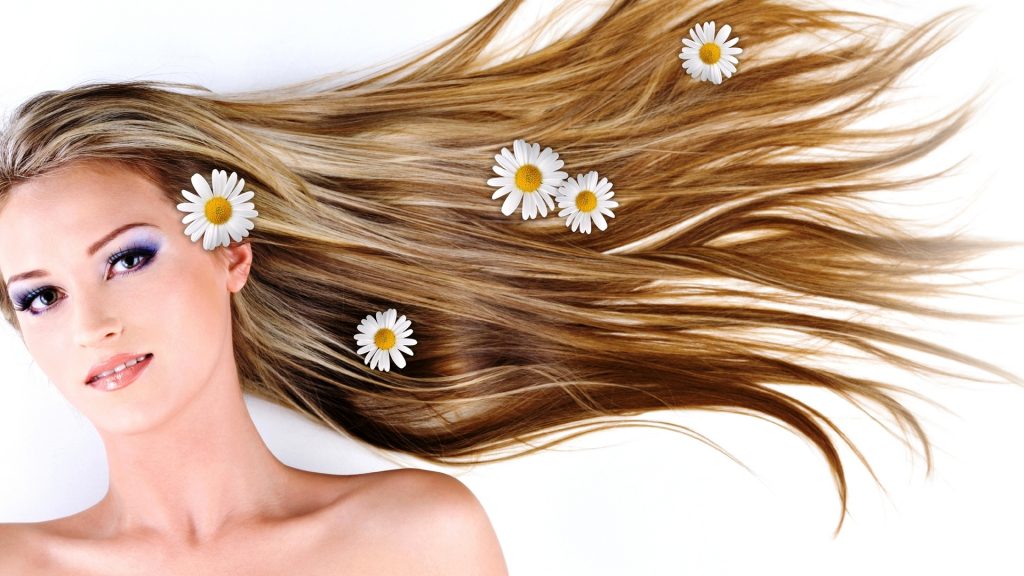 Saffron oil has dark yellow colour and a lightweight consistency. It is resistant to high temperatures, although, in the production of creams, t cannot be heated to  65°C. It contains vitamins A and E as well as fatty acids: linoleic, oleic, arachidic, palmitic and stearic. What is more, saffron oil will preserve its valuable properties if stored in a closed container, preferably in the refrigerator. Moreover, this product often appears as an ingredient of cosmetics especially designed for the care of combination or acne prone skin and greasy hair.
What are the properties of saffron oil?
First of all, it perfectly regenerates and protects hair ends. Therefore, it can be used when styling your wisps with heat generating tools, or if you often colour-treat your hair. Dome hair maniacs use saffron oil to enhance curls, before styling to tame unruly strands. What is more, this product provides hair with resilience, smoothness and shine. It is a perfect cosmetic for hair oiling. Oil is easy to wash off, does not leave greasy coating on the hair and is quickly absorbed. furthermore, saffron oil nurtures scalp, regulates sebum secretion, soothes irritations and prevents greasing hair.
How to use saffron oil?
The product is perfect for the care of hair and scalp. It provides moisturising, effects, prevents frizz and static. It is enough to pour a few drops on the palms of your hands and rub them against each other to warm up the product. Now, apply it to your hair, focus on the ends. Additionally, perform a short scalp massage that will stimulate blood circulation, improve the absorption of active ingredients contained in the oil and strengthen hair bulbs. Another great solution is to add a few drops of oil to your favourite hair mask or conditioner. Do you know that this product also improves hair growth? Your wisps will be less susceptible to damages and falling out. Combing will become pleasant and quick.
Do saffron oil and safflower oil provide the same effects?
It turns out that, no, they do not. Saffron is often replaced with safflower oil (Carthamus tinctorius). The second plant is a lot cheaper and grown on a larger scale. What is more, it is used for colouring fabrics, used in the kitchen as a seasoning and food colourant. Both saffron and safflower have similar colour, however their healing and nurturing properties slightly differ. Surely, an experienced chef will notice the difference between dried leaves of saffron and safflower. Why are both plants often confused? Probably because of their similarly sounding names. However, the flower of which saffron is extracted is called Crocus sativus. Remember that one saffron crocus flower gives three saffron threads.